G9-A/B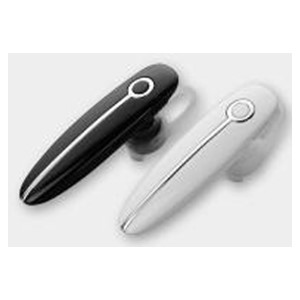 Product Detail
Products Description

Bluetooth version: Bluetooth 4.0
Chipset: CSR 8615
Sound effect Stereo
Listen/talk time: 3-4 hours
Standby time: 100 hours
Charge time: 1 hour
Size: 60*16*9.5mm
Weight: 7g (without hook)
Battery capacity: 50mAh
Operating range: 10 meters
Case material: ABS+PC
Color: black, white




Features and Functions




1. Different language prompt option
2. Secure and comfortable fit
3. Multipoint connection, 1V2
4. DSP and CVC6.0 noise cancellation
5. Take/end/reject call
6. Voice guidance/control (say contact's name to dial)
7. Say "Yes"/"No" to answer/reject a call
8. Play/pause music
9. Volume/track control
10. Incoming call number read
11. Last number redial
12. Switch between headset and phone for call answering
13. Overcharge/overdischarge protection
14. Quality sound
Remark: This model has two different kinds of housings.
Mini bluetooth earphone Related Products